Mini Cooper & Land Rover Repair in Poway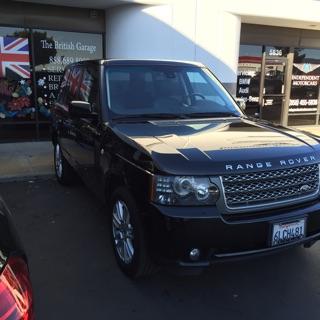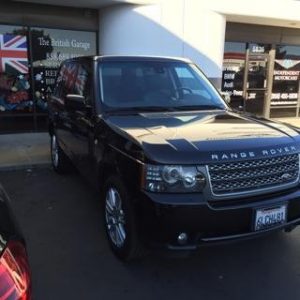 Having a need for Mini Cooper, Jaguar, or Land Rover repair can be a frustrating and stressful experience. This is especially true if you don't have someone you can trust to provide service. At British Garage, we are committed to removing all of the stress and frustration that comes with car repair.
In fact, that is our business model: to provide superior Jaguar, Land Rover, and Mini Cooper repair services at a competitive price and with outstanding customer care. And, that is just what we have been doing for the residents of Poway for more than 14 years.
We understand that your vehicle is not only how you get around during your busy day, but it is an investment that you want to protect. And, the best way we can help with that is to provide you with exceptional Mini Cooper, Jaguar, and Land Rover repair services!
Some of the other ways that we help are:
We provide free Wi-Fi on-site, so you can stay connected and don't miss a thing
We provide a complimentary shuttle service, and we can even loan you a vehicle if you need it.
We are Poway's original dealership alternative
Our customer service is second to none
We maintain a state-of-the-art facility with all of the latest tools and technology. Each member of our team is highly-trained to provide the latest in Jaguar, Mini Cooper, and Land Rover repair. Our commitment is to make your experience and simple and as convenient as possible – while providing you with second to none repair and maintenance services.
Trust British Garage For All Of Your Land Rover Repair Needs
Being worried about something going wrong with your vehicle is one thing you DO NOT need on your list of things-to-do. You count on your vehicle to be reliable and to get you from point A to point B, safely and on-time.
The team at British Garage understands this, and that is why we make sure to have the best training and tools available for providing excellent Land Rover repair service. In fact, for more than 14 years our team has specialized in providing Land Rover repair to Poway residents and have maintained a well-earned reputation for being the #1 choice for dealership alternative.
If You Need Mini Cooper Repair – Call British Garage!
Owning a Mini Cooper means owning a sporty and fun-to-drive vehicle that is just begging to be taken out for a drive along the coast. And, it also means needing specialized Mini Cooper repair and maintenance services to keep your car on the road.
Proper maintenance is important with all vehicles and, Mini Coopers are no exception. Having your Mini Cooper properly maintained will protect your investment and ensure the longevity of your vehicle.
We are proud to provide our customers with stellar  repair services and more:
Precision Land Rover, Jaguar, and Mini Cooper repairs
Authorized for extended warranty repairs
on Land Rovers, Mini Coopers, and Jaguars
State-of-the-art facilities, factory diagnostic, and repair equipment
Factory parts
Best technicians in the industry, factory trained
Look no further than British Garage for all of your Mini Cooper, Jaguar, and Land Rover repair needs. You will receive exceptional customer care, highly-skilled service, and competitive pricing each time you visit.
When you work with British Garage, you are working with a trusted and highly-skilled full-service repair center which is dedicated to making sure that your experience is as convenient and as simple as it can be.